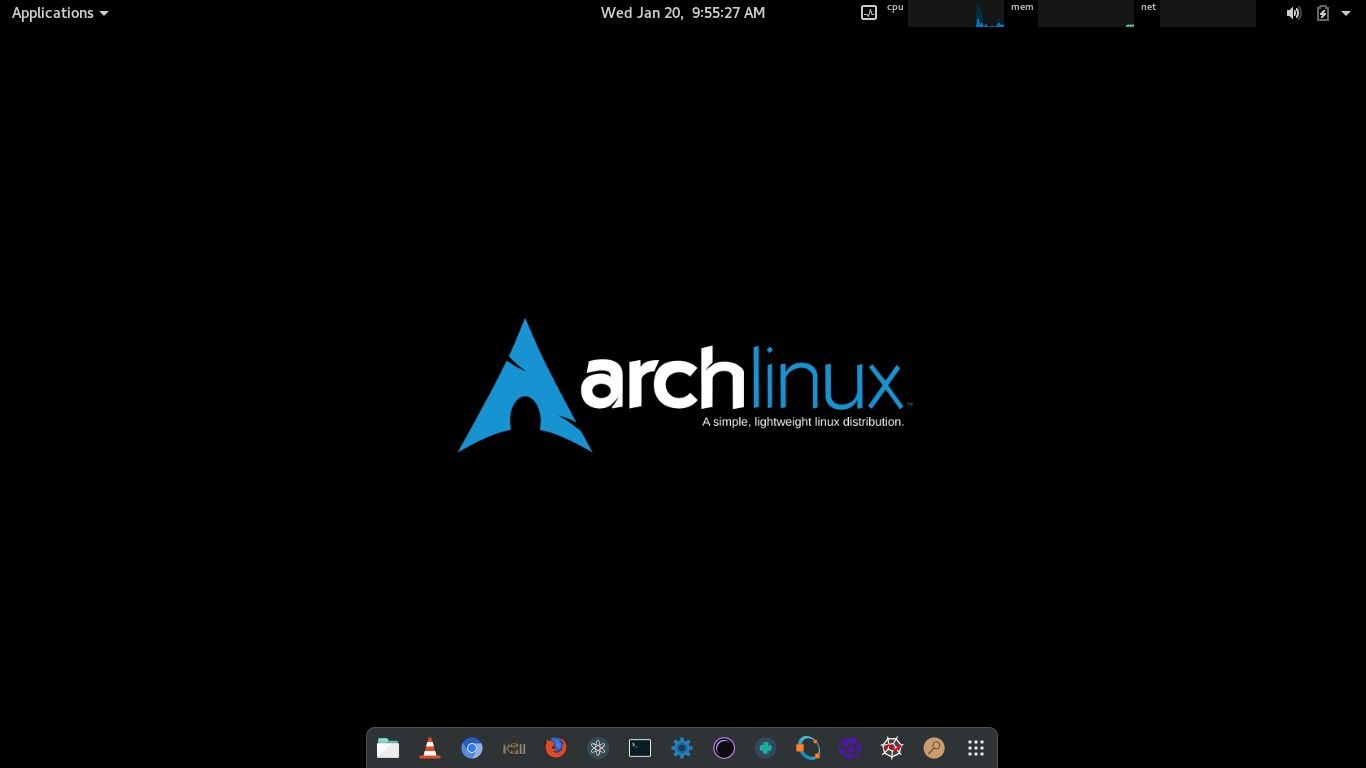 Arch Linux is the most loved and hard to install Linux distributions of all time. Arch uses the rolling release model, such that regular update is all that is needed to get latest software releases. It keeps the uses on bleeding edge of software. The design approach of the development team follows the KISS principle ("keep it simple, stupid") as a general guideline and focuses on minimalism and simplicity.
Arch Linux is generally used by hardcore Linux uses who are familiar with the Linux framework. Installing Linux requires high knowledge about the Linux commands and might often lead to undesired outcomes while installing.
There are a lot of graphical installation programs available for Arch Linux such as Revenge Graphical Installer. Meet another graphical installer called "archfi".
Screenshot: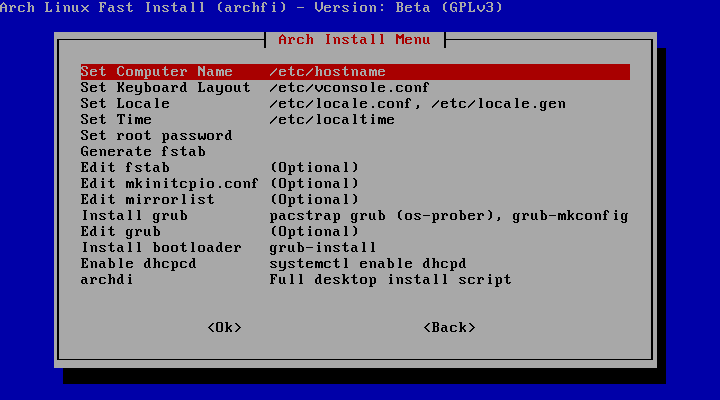 Archfi helps you to install Arch Linux with dos like installation. This script even allows you to install packages and environment after the successful Arch Linux installation
How to install Arch Linux using "Archfi"?
Make sure you have the Arch Linux iso file (Download from here). If you are installing Arch in your system make sure you make a bootable pendrive or so. If you are using VirtualBox (which I recommend when you are installing for the first time), make sure you mount the iso file.
Set up the internet after booting.

To set up wifi type "wifi-menu"
Or use LAN to get internet access

Type this and let the magic happen!
wget archfi.sf.net/archfi
sh archfi
Cheers!
Resources:
Youtube tutorial: